BYU is 11 days away from their season opener against Arizona, facing one of college football's most intimidating forces in Khalil Tate. And while the Cougars will soon shift their practice attention to the Wildcats, there are still several internal questions that need to be answered at BYU before they can feel fully confident in their season opener.
While BYU's front seven on defense is set, there are still questions at the cornerback position, as the Cougars look to move Dayan Ghanwoloku and Troy Warner to safety. If BYU feels comfortable doing that, its a sign that they've found corners they are comfortable playing against the run heavy Wildcats.
More importantly, BYU must move the ball better than they did last season, starting with the quarterback position. The battle has been narrowed to senior Tanner Mangum and freshman Zach Wilson.
I wrote about BYU, and the questions they have to answer before their opener at KSL, click the link below!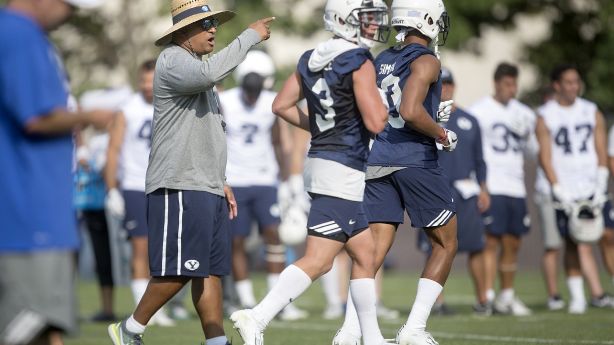 (James Wooldridge, KSL, File)
---
Subscribe to ESPN700's News!
Get the latest sports news, contests and flyaways, and more straight to your inbox with our weekly emails.